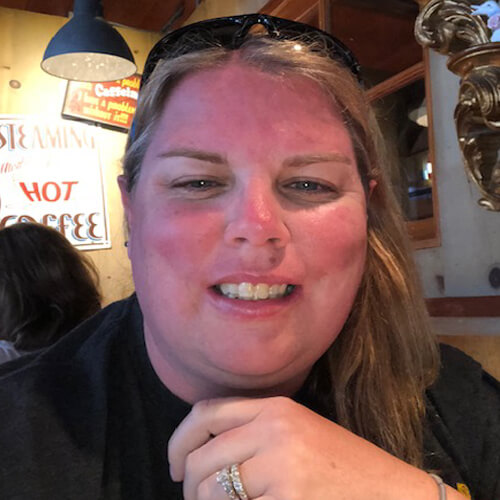 My name is Jennifer Fetko, I live just north of Pittsburgh.  I originally grew up outside of Philadelphia and recently moved. I work in a hospital full time. I am a tech in interventional radiology but love to help you plan the trip of your dreams! I have been a travel agent for a little over 4 years! The most rewarding part of helping plan your vacations is the pictures and the memories that you make! Just because you aren't in Pittsburgh doesn't mean I can't help you, I have planned trips with people from Tennessee, Texas, Philadelphia, New Jersey… you just need to have a dream and we can help you get there!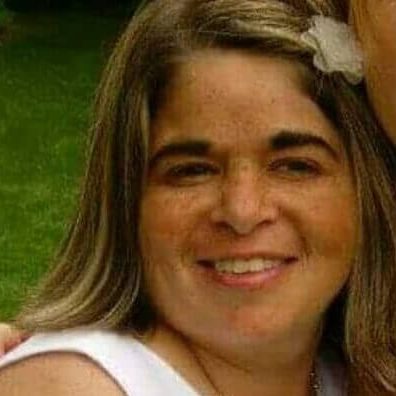 My name is Marianne Freeby.  I was born and raised in Topton, Pa but now reside in Winter park, Fl.  I have been a travel agent for almost 2 years now and I love it. It's awesome living so close to all the theme parks, beaches and main attractions in Florida, it really helps me to keep my clients up to date all new attractions and first hand knowledge. My favorite part of being a travel agent is helping my clients make wonderful memories with there families.
Hello! My name is Leslie Goncalves I'm from South Plainfield, New Jersey.  South Plainfield is located in Central New Jersey about an hour south of NYC. Born and raised, I've lived in Central New Jersey for over 45 years. I have a teenage daughter. In my earlier years I traveled all over with my friends. I've seen most of the East Coast and some parts out west! I've done many cruises my favorite is to Bermuda as well as a few all inclusive resorts. My favorite all inclusive so far is Moon Palace. I have been to Portugal and loved it. The castles and palaces were breathtaking as well as the beautiful beaches and Fatima was amazing. I travel a lot with my handicap mother and daughter and know a lot about handicap travel. Disney is by far the most accommodating. I got into the travel business because I would go to Walt Disney World all the time for 10-12 days at a time and my friends and coworkers would ask me questions. As of right now my favorite resort to stay at is the Wilderness Lodge. My goal is for my daughter and I  to see all 50 states and to visit all the Disney theme parks.  I enjoy making memories with her that will last forever. Let me help you make memories that last a lifetime.
Hi, my name is Ashelee Hamel and I live in Chester county Pennsylvania. I am a dog groomer full time when I am not helping people plan their Disney vacations. A 3 year old little girl calls me mommy. We take yearly trips to Disney, just her and I, for Mother's Day. My parents took me a few times to Walt Disney World when I was younger and from then on I have been obsessed. I loved helping out my friends and family with planning their Disney trips that I decided to become a travel agent. I am excited to help other families plan their magical vacations.
I'm a lifelong resident of Maryland, enjoying life by the beach on the Eastern Shore with my husband and two kids. My love of travelling stems back to my early childhood, when my grandparents would drive me all over the east coast visiting different churches.  My first time to Disney World (not including en utero) was when I was 2.  I went again a few times though my childhood and teenage years, but really "caught the bug" right after I graduated college in 2007.  I honeymooned there in 2008 and have been back every year since! In addition to my semi obsession with Disney, and really Florida theme parks generally, I also love travelling the country and the world.  I have had the privilege to visit Greece, London, Canada and Mexico, I've cruised on multiple cruise lines, and I've driven across the country, from Maryland to California, on two separate occasions.  I've visited nearly every state in the union, and I love to see the fun and beautiful sights both our country and our world have to offer. My dream goal is to visit every disney theme park in the world!  Thus far I can only check off the ones in the continental US, but that just leaves me more to aspire for!
Hi! My name is Brianna Mauro. I am originally from New York, and currently live in Texas. I have two small children and two wild rescue hounds. We love to travel and explore new places. Our favorite thing to do is experience local gems and traditions! I would love to help you plan your next adventure!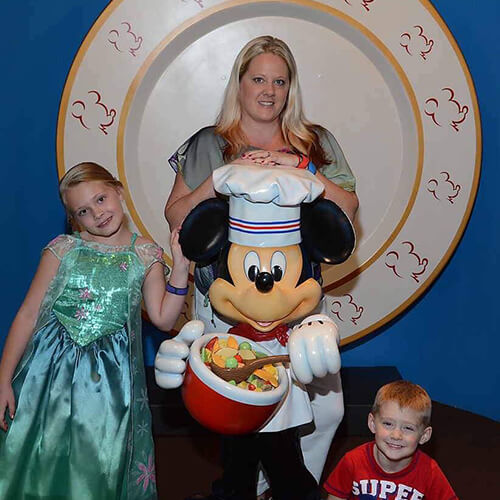 My name is Dana Sasuta, I live in the south hills of Pittsburgh. I am married with 2 children who keep me very busy! I have been working as an MRI Technologist for 20 years and recently became a Travel Agent. I love planning vacations, seeing the world and giving my children experiences. Planning vacations for my clients is very rewarding when I see memories being made through photographs! I take planning vacations very seriously, researching the area, and making sure the vacation is within your budget. I can plan anywhere in the world for your family! A simple call, text or email can give you a vacation of your dreams!
My name is Samantha Schneider, and I'm from Chester County which is about forty-five minutes outside of Philadelphia. I'm married to George, the love of my life and best friend. We, along with our Brittany Spaniel, Lacie, are anxiously awaiting the arrival of our first child in September, a little girl. You'd better believe we're getting her some Mickey ears! As a kid, I grew up going to Walt Disney World twice annually with my family, so it should come as no surprise that I specialize in Disney travel today. Disney isn't my only area of expertise though, because I love to help my clients book all-inclusive resorts, cruises, etc. throughout the United States and beyond. I've personally visited Europe, including Italy, France, Spain and Monaco. More of a warm weather person? Let me share my experiences in St. Thomas, St. Maarten, Bermuda, Cozumel and Aruba with you. Fun Fact: Aruba is actually where George and I went on our honeymoon, so it holds a special place in my heart. Prior to getting my start as a travel agent five years ago, I spent ten years in the hotel management industry. Hospitality is still something I value, and I love to bring that background into my work with my travel clients. Having the opportunity to work with solo adventurers, couples and families while saving them money and planning the experience of their dreams is a lot of fun for me and I hope that I'll get to work with you soon!
Hi, My name is Jana Sobolic! I was born and raised in Cajun Country, South Louisiana! I now reside in South Alabama with my husband James and our 2 sons, JeanLuc and Julien! Growing up in Louisiana my whole life has taught me the meaning of family, culture and food! I love to travel and experience different cultures, foods as well as making memories with my family.  As a child we took yearly family vacations! Our main destinations were Disney World and the Florida panhandle. I have also traveled to many different destinations in the US as well as Mexico. After college, I worked in the Beer and Wine industry and fell in love with trying different types of wines and beers. With my cultural background, passion for traveling and experiences with food, beer and wine, my love for all has brought me to being able to help families create experiences on their own family vacations! Let me share my passion and help you experience something new while making memories!
I am Autumn Buechlein, one of the travel specialists at Majestic  Memories Travel & Vacations LLc. I am the mom of four Disney obsessed  children, and a crazy goldendoodle. We reside in Southwest Indiana,  where I also own a Photography company.
I fell in love with Disney when I was a young child through the movies  and Walt Disney World Resort ads on tv. when I was a teenager I took  my first trip with our high school marching band to perform in the  Year of a Million Dreams Parade. After that when we started a Family  we wanted to take our children on a family trip to Walt Disney World,  and since then our youngest who is 4 has made 4 trips to Walt Disney  World, we have also had dance team performances at Disney with my  Oldest daughter. I got into Travel Planning because I love to research  and find the best deals for myself and my clients to make Any of the  Walt Disney Resorts, cruises, as well as Destinations around the world  attainable for all walks of life.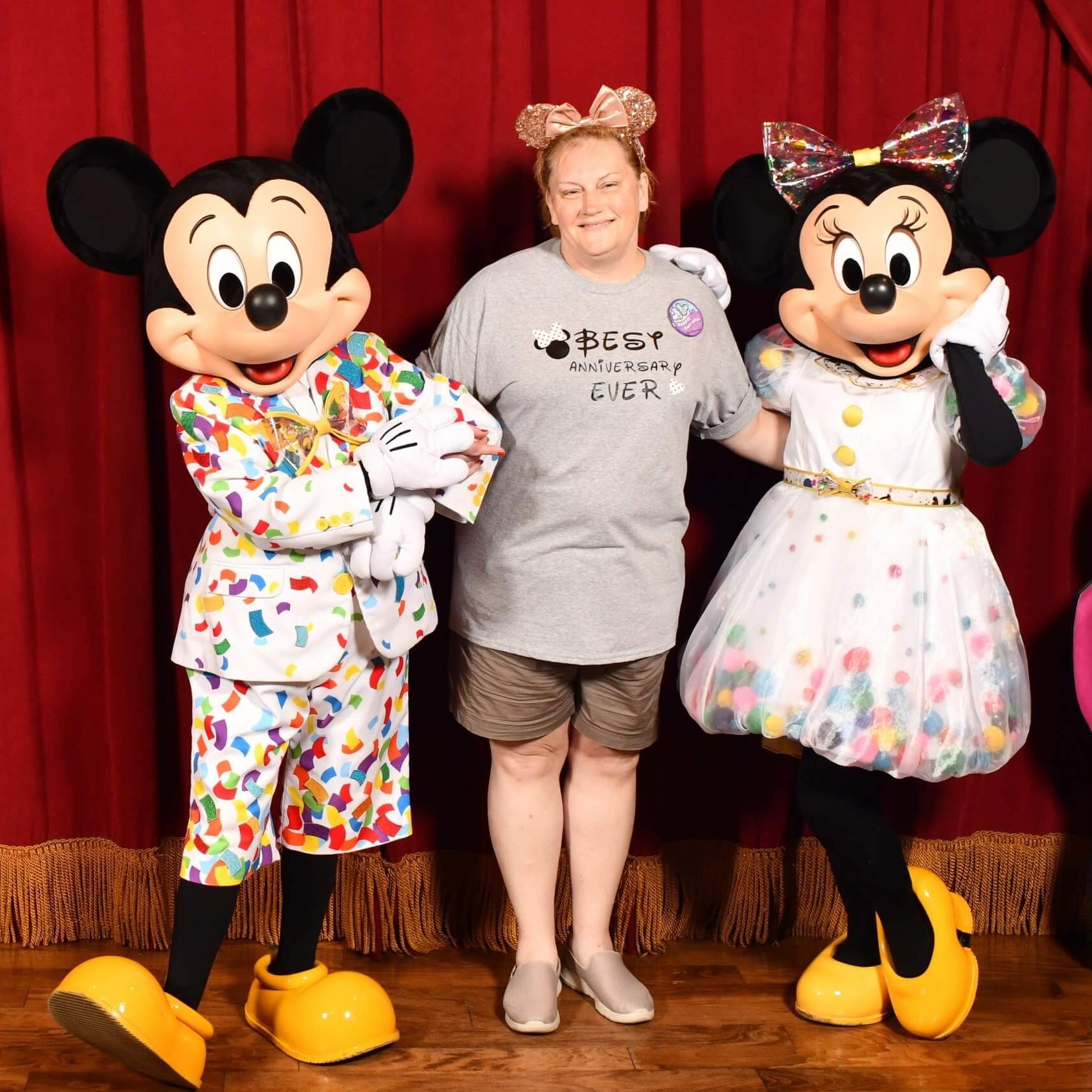 Hello my name is Karen Manser-Brown and I live in Chester County Pennsylvania just 45 minutes west of Philadelphia. I work full time in Philly as well as spend a lot of time with my family along with helping my brother raise his 10 year old daughter who keeps us all busy. My family always traveled every year all over the U.S. for vacation.    I have been to Punta Cuna in the Dominican Republic as well as have been to Disney four times. We are a Disney family and love to go back time and time again to experience something new as well as just have family time. I can book a trip anywhere you would like but Disney is my passion. Why stress about making dinner reservations, selecting fast passes and so much more when I can take that worry from you so you can just enjoy your friends and family. Best part is my services are FREE!!!! Feel free to contact me to further discuss what I can help you with.