Traveling is one of life's greatest pleasures, and there are countless reasons why you should make it a priority in your life. Here are just a few:
To gain new perspectives: Traveling allows you to see the world through a different lens and gain new perspectives on life, culture, and society.
To broaden your horizons: Visiting new places, trying new foods, and immersing yourself in different cultures can expand your horizons and open your mind to new possibilities.
To create unforgettable memories: Traveling is an opportunity to make memories that will last a lifetime, whether it's climbing a mountain, seeing the sunset over the ocean, or meeting new people.
To reduce stress and improve mental health: Traveling has been shown to reduce stress, improve mental health, and even boost creativity.
To connect with loved ones: Traveling with friends or family can be a great way to strengthen bonds and create shared experiences that will bring you closer together.
To break out of your comfort zone: Traveling can push you out of your comfort zone and help you develop new skills, such as communication, problem-solving, and adaptability.
To learn about history and culture: Visiting historical sites and museums can teach you about the past and help you better understand the world today.
To have fun and enjoy life: Ultimately, traveling is about having fun and enjoying life. It's a chance to take a break from the daily grind and explore all the amazing things this world has to offer.
So why not make travel a priority in your life? Whether it's a weekend getaway or a months-long adventure, there's always something new to discover and experience. Start planning your next trip today!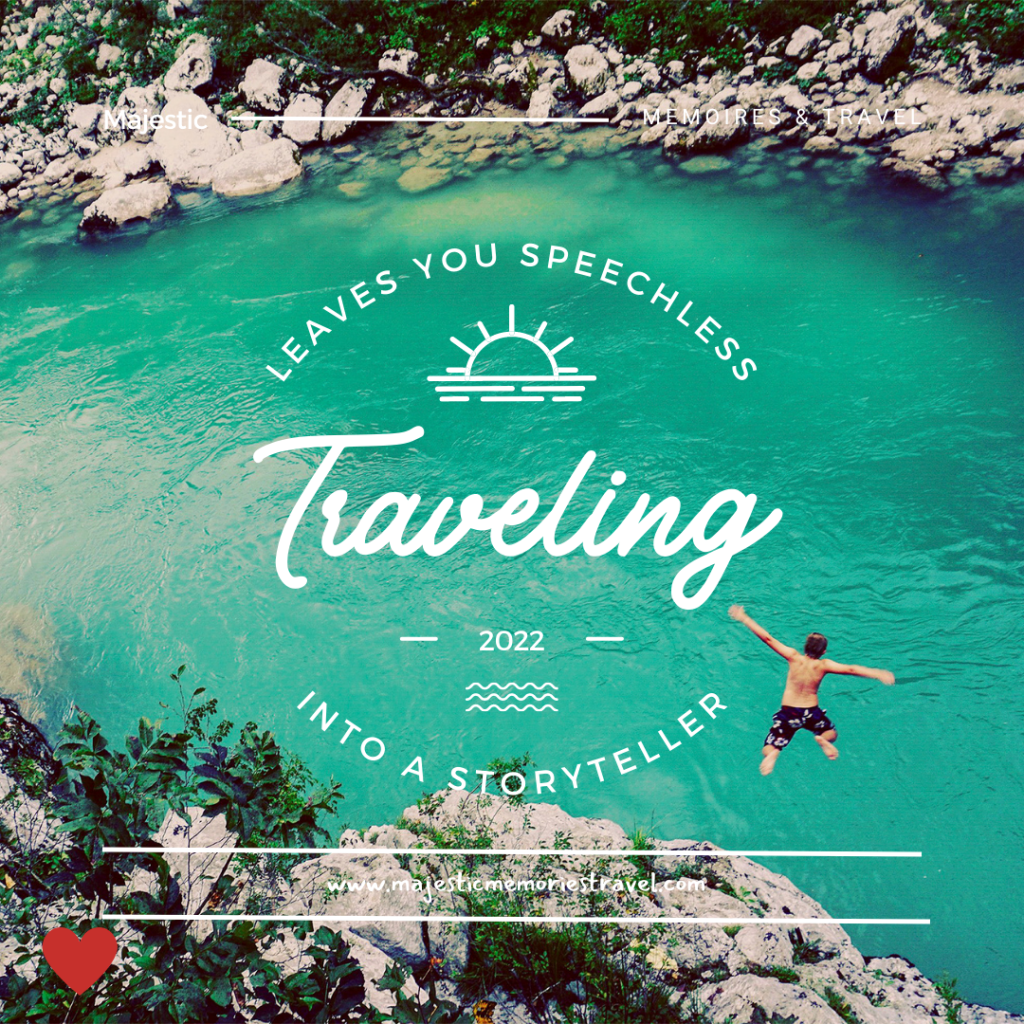 Are you dreaming of a vacation but worried about breaking the bank? Look no further! At Majestic Memories Travel, we're here to show you how you can travel in style and within your budget with the help of our experienced travel agents. Best of all, our services come at no extra charge!
We understand that planning a vacation can be overwhelming, especially when trying to stay within a budget. With so many options available, it can be challenging to determine what will provide the best value for your money. But with the help of our travel agents, you can rest assured that you'll get the most out of your vacation budget.
Our travel agents work with a vast network of suppliers, tour operators, and travel providers to create custom vacation packages that meet your budget and exceed your expectations. From flights and accommodations to activities and dining options, we take care of every detail, ensuring that your vacation is worry-free and tailored to your specific needs.
One of the biggest advantages of working with a travel agent is our ability to design a vacation that meets your budget, without sacrificing quality or experience. We know the ins and outs of the travel industry and can leverage our relationships to secure the best deals and promotions, helping you get the most value for your money.
We also offer payment plans to make budgeting even easier. With our flexible payment options, you can spread out the cost of your vacation over time, making it more manageable and stress-free.
At Majestic Memories Travel, we pride ourselves on providing exceptional customer service and going above and beyond to make sure our clients have an unforgettable vacation. We understand that every traveler is unique, and we take the time to listen to your needs and preferences to create a customized travel itinerary that suits your style and budget.
So why wait? Let Majestic Memories Travel take the worry out of your vacation planning and help you create memories that will last a lifetime. Contact us today to get started on planning your dream vacation! Hop over to the home page and complete the travel form and we will have an agent contact you.