Visit the Parks at Walt Disney World
Experience the Magic with Your Family!
Premium Vacations
Relax at the luxurious Portofino Bay Hotel at Universal Orlando
Exotic Vacations
Experience the adventure of a lifetime...
Play and Stay
Stay at the Family Friendly Hotels
Specializing in Disney Destinations, Universal Resorts, Cruises, Caribbean Getaways and all inclusive vacations. Save money and time by using our convenient and affordable travel agency. We offer special packages all year round. Travel protection is also available.
Ready to start your vacation? Give us a call! or email! It's easy and convenient…
(812) 653-0690 | Email
About Majestic Memories Travel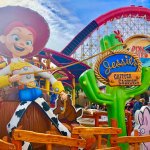 Majestic Memories Travel is a full service travel agency dedicated to planning travel adventures for our clients that will help to create memories that last a lifetime. Vacations and travel plans are customized to fit each client's needs because we understand that one size definitely does not fit all! We strive to help our clients save time, save money, and make their lives as easy as possible. 
Whether you want to explore enchanted lands with your favorite princesses, sail the high seas like Captain Jack, conjure up a wizarding spell, or enjoy a relaxing all inclusive getaway to a tropical paradise, Majestic Memories Travel is here for you!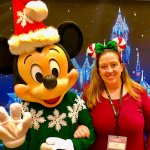 Our agents are knowledgeable and want to help you plan your perfect vacation to almost any destination around the globe! We are real people searching for real deals for you. Agents at Majestic Memories Travel will take the time to price match, compare different booking engines, and be sure you get the best bang for your buck.
If you need to modify a reservation, we are the ones who spend hours on the phone to make those modifications. We are constantly monitoring specials as they are released and then apply those deals to already booked travel plans!
*Some suppliers price match and allow for adjustments, some suppliers do not.
Are you ready to book a vacation?
Let's get started! (812) 653-0690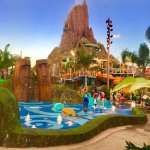 Booking travel, whether it is a vacation or business should be easy, stress free, and fun! Let our agents do the worrying for you! Our agents are versatile, experienced travelers, and we care about our clients. At Majestic Memories we choose to book many different types of vacations because we want our clients to feel comfortable working with us.
We pride ourselves on getting to know clients so we can better cater to their wants and needs. We treat our customers as we want our own families to be treated! In short, we want to create lasting relationships with our clients! This is more than just a travel agency, we want you to feel like family, because you matter to us!
Take your family along for a magical vacation to the famous Disney Parks. Located in Orlando, Florida you can select one or multiple parks to visit while on vacation. Explore Magic Kingdom, Epcot, Disney's Hollywood Studios, Disney's Animal Kingdom and the brand new park Pandora— The World of Avatar. Don't forget your cameras as every turn is an adventure.
Join your family and friends at the Universal Theme Parks for an exciting vacation in Orlando, Florida. Visit Universal Studios, Islands of Adventure, Volcano Bay and Universal City Walk for fun with the entire family. Staying overnight? No problem! we can book your hotel at one of the many on/off site hotels. Universal CityWalk features many restaurants, attractions, shops, nightclubs and more.
Orlando is filled with a wide variety of restaurants, museums, arcades, theme parks, hotels, convention center, golf courses, nightclubs, galleries, recreational activities, spa and eco-tourism. Stay at one of the exquisite hotels in the area and experience the wonders of the city of Orlando.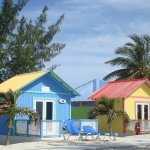 Imagine white sandy beaches, conch fritters and a cold refreshing beverage as you sit back on your beach chair relaxing. The Bahamas offers a break from the usual hustle and bustle. Take a step back into time where the food is plentiful and the beaches are pristine.
Florida is a preferred location spot for vacationers worldwide. The climate, beaches, parks, wildlife, and people attract nearly 113 million visitors each year. This paradise offers a bit of everything for all types of interests and budgets. Weddings in Florida are popular year round for it's picturesque landscapes and perfect climate.
Beautiful Jamaica is full of beauty and outdoor adventures. Explore this vast island, take a tour, go birdwatching, hiking, and taste the local cuisine. Stroll the island at your own pace or with a guide. This is a popular destination for their warm climates, friendly people and rich culture.
The Dominican Republic will welcome you with the sounds of merengue playing as the aromas of spices fill your senses. Taste the island cuisine and dance the night away on a relaxing beach or explore the many historical sights. This country has many breath taking sights, abundant wildlife, and the people are friendly and welcoming.
There is so much to explore in Mexico! Depending on the region you visit you will discover that the people, music, food and culture keep you coming back for more. Taste the native cuisine and party with the locals. The turquoise waters and white sandy beaches make a picturesque backdrop for weddings or celebration.